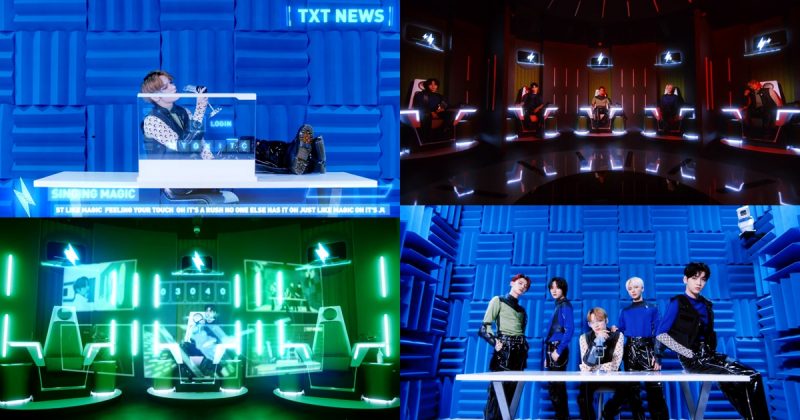 Tomorrow x Together released a teaser video for the song 'Magic' from the 2nd regular album 'The Chaos Chapter: Freeze' on the official website on the 10th.
It boasted an overwhelming scale. It started with a robot voice, "TXT News. We have breaking news." Breaking news was heralded.
It was connected to the scene where the spaceship looked down on the earth. At this time, Beomgyu was being chased by someone urgently. The members appeared one by one.
'Magic' is the first English song released by TXT after their debut. It is a trendy disco pop genre. It is a story about you, who is like a magic that melts frozen heart.
Meanwhile, TXT will open the official music video for 'Magic' at 1pm on the 11th. The new song will be performed at 'Good Morning America' at 8pm today.
At 1:37pm on the 15th, it is scheduled to appear on 'The Late Late Show with James Corden'.