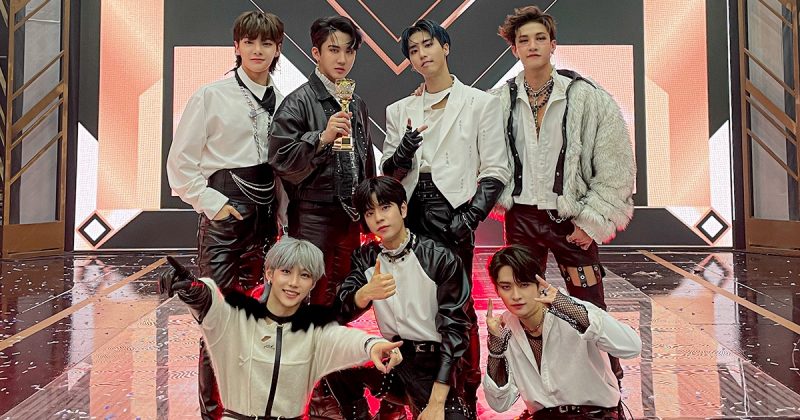 On the 10th, Stray Kids gave their impressions of finishing Mnet's 'Kingdom: Legendary War'. Stray Kids was the final winning team of 'Kingdom'.
They maintained the cumulative first place in the 1st, 2nd, and 3rd contest expert evaluation, video view count evaluation, and global evaluation. In the final live broadcast contest, the new song chart evaluation and real-time global evaluation were combined and ranked first.
The final contest new song 'WOLFGANG' is gaining global popularity. Shortly after the announcement, it was ranked in the top 10 on the Apple Music Song Chart in 28 regions around the world. It also landed in the top 10 of the iTunes Song Chart in 13 regions.
Bang Chan said, "I wanted to show a good stage in the Kingdom, so I worked hard. I am very grateful that I got a good result."
Stray Kids revealed that they grew up through contests. Lee Know said, "I think the biggest part of my growth is that the great tension on the stage has turned into excitement." Changbin said, "The individual's capabilities have really improved a lot."
The most memorable stage was the face-to-face ceremony. Seungmin said, "I performed my first stage in front of all the teams. I was nervous, but I remember the members who did well and came down."
Stray Kids drew attention with their brilliant ideas on each stage. In particular, in the final contest, they transformed into a werewolf according to the concept of 'Wolfgang'.
Changbin explained, "I was inspired by a lot of content such as movies, music, and dance competitions." He explained, "I effectively realized the ideas I got through the process of sharing opinions with the members on stage."
The 3rd contest was mentioned as the most fresh stage. Felix explained, "I think the stage that mixed Black Pink's 'DDU-DU DDU-DU' and our 'New Menu' was the most ingenious.
They also thanked the fans for their support. Han said, "There was also fear of what to do if we left a regrettable stage." "The fans comforted and patted us. Thank you for your support and energy during the 100-day journey."
Finally, Seungmin added, "I want to become a group that can impress many people with music like now. I want to come back with a new album asap."