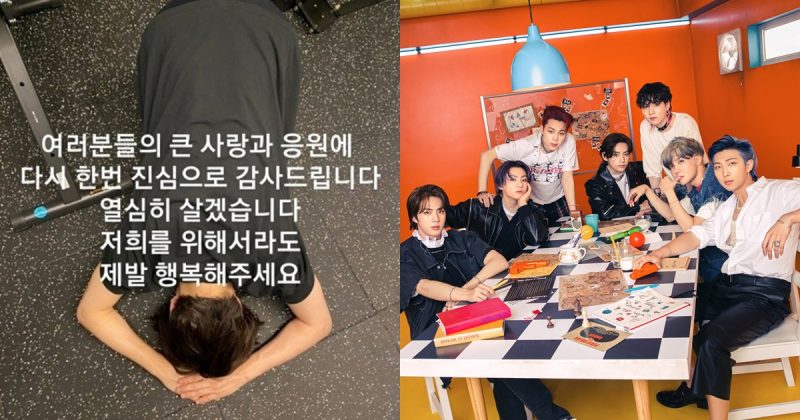 BTS expressed their feelings of winning the top spot on the US Billboard's 'Hot 100' with their new song 'Permission to Dance'.
On the morning of the 20th, BTS thanked ARMY to the fan community Weverse, Jimin said, "Once again, I sincerely thank you for your great love and support. I will work hard. Please be happy even for us". Jimin expressed his sincerity towards his fans by posting a photo of him bowing down with a thank you note.
Jin said, "My phone was constantly vibrating so when I saw it, PTD made it #1, I couldn't believe it. I will work harder. I want to take a photo of me bowing too" he couldn't hide his emotion.
Suga expressed his feelings by comparing the title and lyrics of PTD. "I will allow you to dance! Let's dance happily today! Thank you, ARMY!".
RM said, "I am truly honored and thankful for giving me such feelings. I hope we can meet someday, embrace and share the joy we couldn't share. Thank you with all my heart".
'Permission to Dance' is a dance pop genre. It is a song that stands out with piano performance and string sound. World-renowned musician Ed Sheeran and British produced Steve Mack participated in the work.
This is a BTS ticket to a healing song. It contains lyrics such as "we don't need permission to dance". Sending strength to those who have had a hard day.