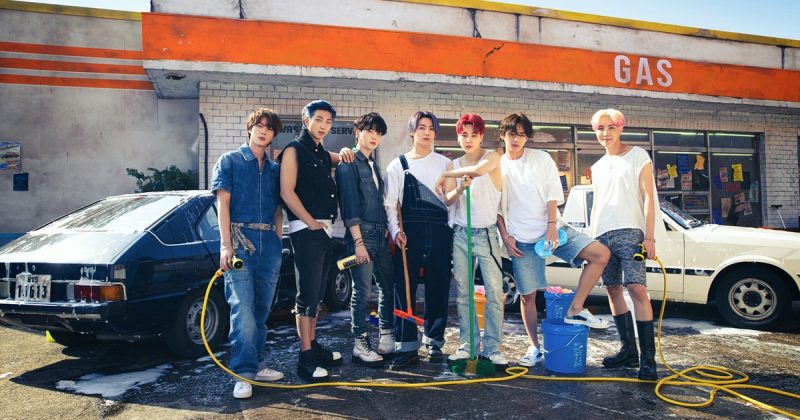 BTS is conducting a 'Permission to Dance Challenge' using the shorts content of YouTube, a global video community.
From the 23rd to the 14th of next month, this challenge to dance to BTS' new song 'Permission to Dance' is the first global dance challenge conducted by YouTube shorts, which recently launched a beta service around the World.
From the 23rd, anyone can participate in the YouTube mobile app by creating 15second YouTube shorts that follow the main choreography of the 'Permission to Dance' music video. The choreography used I the challenge is a choreography using the internal sign language that BTS showed in the music video, and contains the meanings of 'fun', 'dance' and 'peace'. Just as the lyrics mean, 'Permission to Dance' is a song that will move people's hearts, so BTS will once again connect the World through this special choreography and encourage people to show off their own style through YouTube shorts.
As part of the challenge, BTS will select a part of the 'Permission to Dance Challenge' video and introduce it later though a compilation video. If you wish to be selected for the compilation, you must add the hashtags #PermissiontoDance and #Shorts to the shorts content when participating in the challenge. A selected part of the video including hashtags is used for the compilation video, and the compilation video is produced with the consent of the user who produced the selected video. You can check the dance challenge choreography in more detail through BTS' latest YouTube shorts.
BTS announced the challenge through YouTube Shorts and said, "Permission to Dance is a song that makes everyone's hear race and dance. Please look forward to the 'Permission to Dance Challenge' prepared with YouTube Shorts".
Shin Young Jae, CEO of Big Hit Music added, "As 'Permission to Dance' is a song that conveys the message that anyone can dance to their heart's content without the permission of others, I hope that people around the World can dance together without any restrictions through this challenge. I am happy to host this challenge and look forward to see lots of shorts contents that will be created through this".
Lyor Cohen, head of YouTube music division said, "BTS, which is breaking records on YouTube one after another, is exerting great influence as a global icon by contributing to the music industry around the World. I hope through this, BTS fans around the World will have an opportunity to share happiness and connect with each other through YouTube. We look forward to the participation of many ARMYs".
Detailed information on the 'Permission to Dance Challenge' which will start on the 23rd, will be released later on BTS' YouTube channel, BTS TV and more.