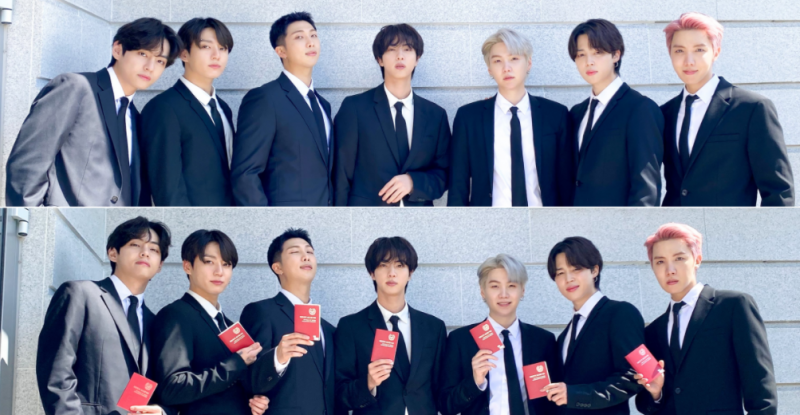 BTS had a special meeting with president Moon Jae In. They received a letter of appointment as the "Special Presidential Envoy for Future Generations and Culture".
BTS attended the presidential appointment ceremony held at 11:30am on the 14th at the Chungmu Office on the 1st floor of the main building of the Blue House. Big Hit Music CEO Shin Young Jae and HYBE Director Lee Jin Young also attended.
This is the second time BTS has met President Moon. They visited the Blue House in September last year to commemorate the 1st Youth Day.
On this day, President Moon personally awarded the letter of appointment to BTS. Each member received a letter of appointment, diplomatic passports and pens. Applause poured during the ceremony.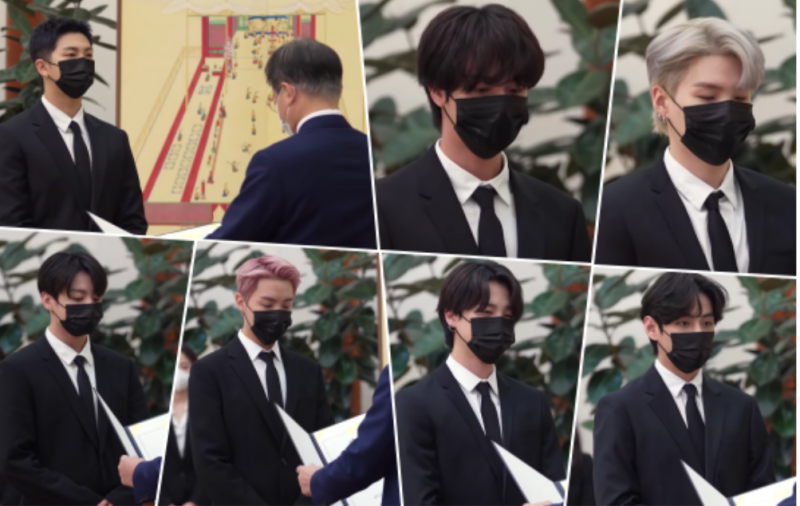 BTS and President Moon took a commemorative photo together. J-Hope looked at President Moon and raised the thumbs of both hands.
BTS will work as a special envoy in the future. The first step in the 76th UN General Assembly to be held in New York this month.
The UN General Assembly will discuss the Sustainable Development Goals(SDGs) as a key agenda item. BTS will attend the 'SDG' event to be held on the 20th and present speeches and performances.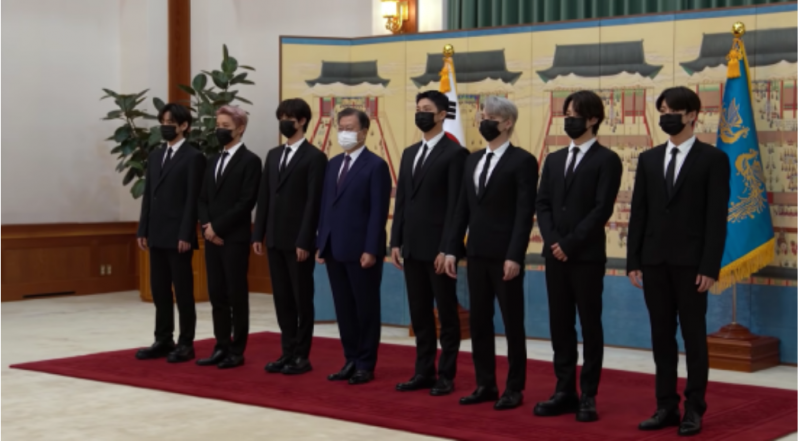 The Blue House expected, "The attendance of BTS will serve as a meaningful opportunity to expand communication with future generations around the world and to draw sympathy for future generations on major international issues".
BTS was previously appointed as a "Special envoy for future generations and culture" in July. To lead international cooperation related to the global agenda for future generations and to expand diplomatic power.