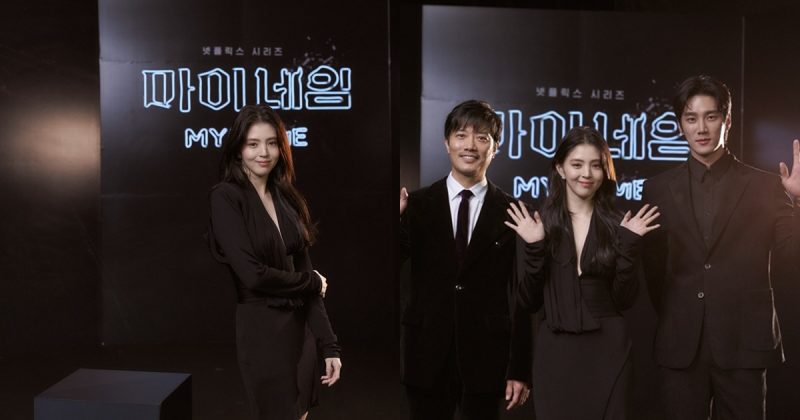 The first impression of actress Han Sohee is 'pretty, chic, gorgeous. She imprinted her refined beauty as Yeo Da Kyung, the only daughter of a wealthy family in 'The World of the Married'. Then in 'Nevertheless', she showed off her chemistry with Song Kang.
Such Han Sohee attempts a radical transformation. She increased her weight by 10kg for a difficult action. She shows off her charisma with roughly cut hair on her face without makeup. Then she takes a gun and a knife and throw actions.
Han Sohee is making a comeback as a noir queen. She pursues the criminal who killed her father and unfolds a bloody revenge play. It will leave a strong impression different from before.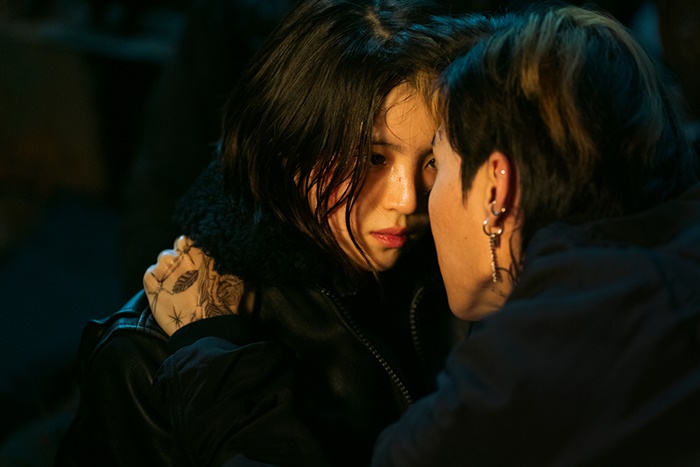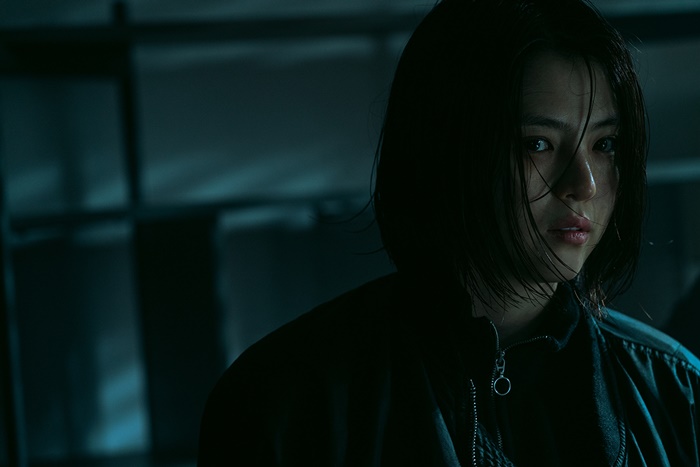 Netflix's new series 'My Name' production presentation was held online on the 5th. Han Sohee, Park Hee Soon, Ahn Bo Hyun and Kim Jin Min PD attended the event.
'My Name' is an action noir drama. A 17-year-old girl named Ji woo visits the organization to find the culprit who killed her father. Next, she draws the story of hiding her identity and infiltrating the police.
Han Sohee said, "In the script, Ji Woo walked for one purpose-revenge. I felt desperate. Expressing emotions through the body came in a different way".
Director Kim said, "When I first met Han Sohee, I only asked two things, 'do you want to doit?' and 'are you going to work hard?" and she answered she will work hard and that's why I cast her".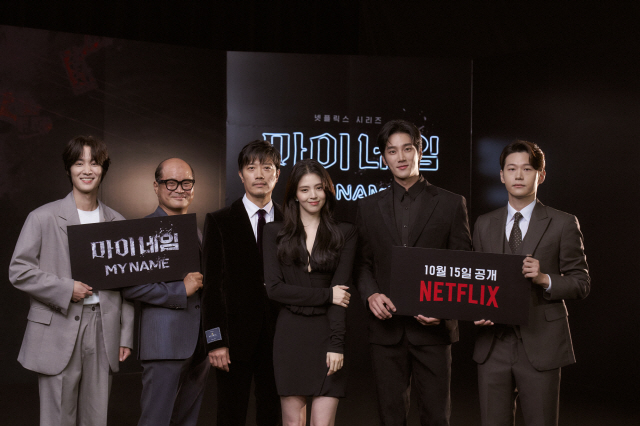 Ji Woo, played by Han Sohee, is a girl facing a cruel fate. For revenge, she throws away her name and her ordinary future. "Ji Woo is a character only looking for a revenge. She does not choose anything else".
Han Sohee fought with men without hesitation, she sometimes had eyes full of charismatic with bruised in her face. She said, "I took an action class for the first time. I thought if I don't practice much it won't be good. So, I invested a lot of time. I always carried a knife so that I could get my hands on it'.
Was there no fear? Han Sohee answered, "I don't care if I get hurt, but I was worried if other actors would get hurt. So, to be safe for everyone, we practiced a lot of action together".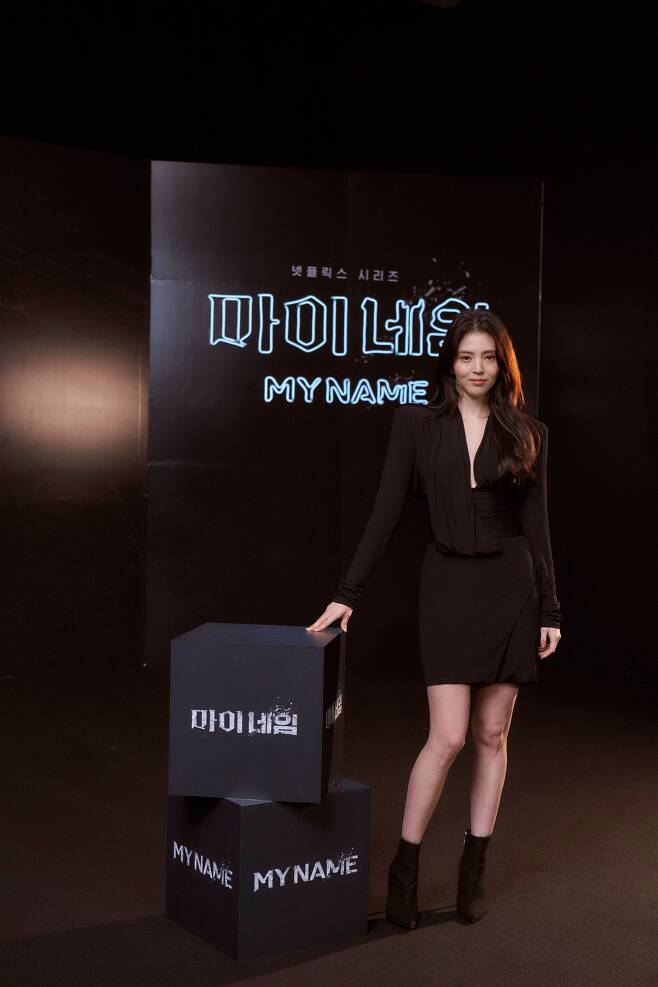 Park Hee Soon said, "Han Sohee said, she had never done Pilates before. However, she only gained 10kg of muscle. It's amazing how she has done that".
Kim Sang Ho said, "The director showed Han Sohee's one-take action scene, I was amazed". Ahn Bo Hyun also recalled, "When I met Han Sohee at Action school, she was always drenched in sweat".
The main actors, including Han Sohee, they put a lot of efforts into the action for three months. Han Sohee expressed her confidence, saying "You will be able to see the action that you risk your life for".
Park Hee Soon also commented, "There was little help from wire and CG. You will see the real action". Ahn Bo Hyun said, "It's a rapid- fire action scene. It's very fast, it will go by a blink of an eye".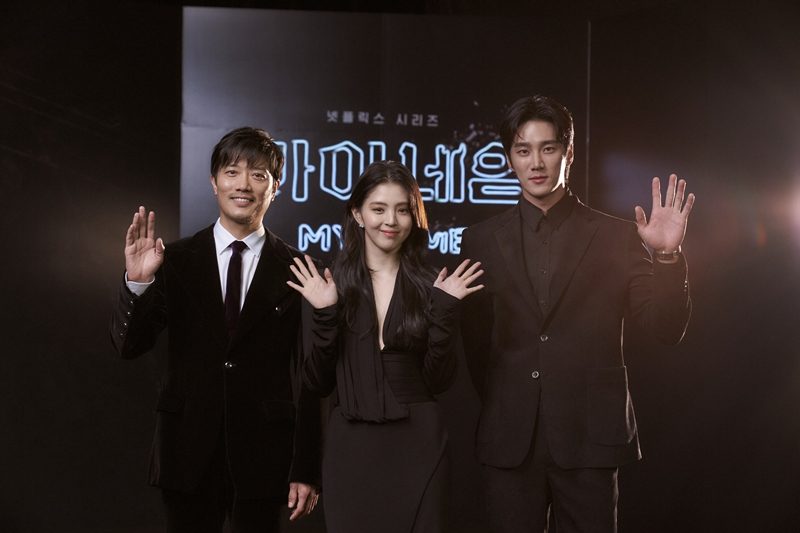 Director Kim Jin Min said, "I am very grateful to the actors. People who are not professional sportsmen have accomplished this much in a short period of time. This is the reason I can proudly say that this drama is an action drama" he emphasized.
Finally, Park Hee Soon added, "This is a movie about Han Sohee, by Han Sohee and for Han Sohee. Please look forward to it".
Meanwhile, 'My Name' will be released on Netflix at 4pm on the 15th.