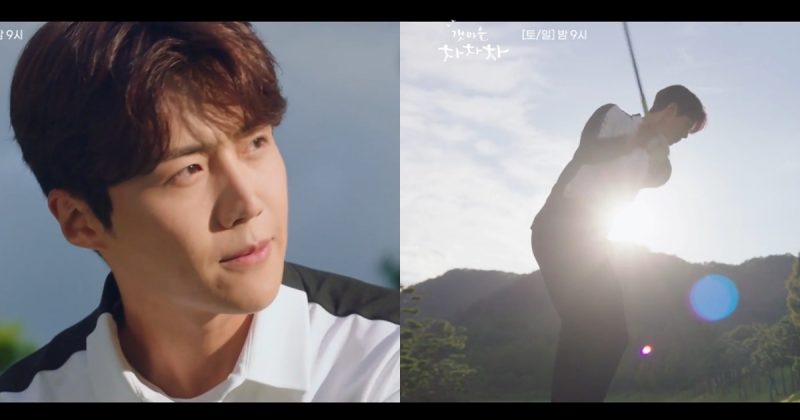 'Hometown Cha-Cha-Cha' Kim Seon Ho not only showed his perfect visuals, but also showed off his golfing skills.
In the tvN weekend drama 'Hometown Cha-Cha-Cha', which aired on the 9th, a Sikhye couple visited a golf course with Hye Jin's college classmate.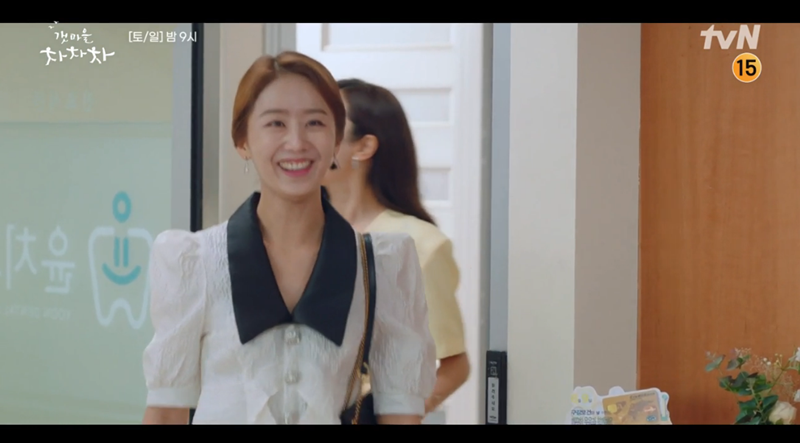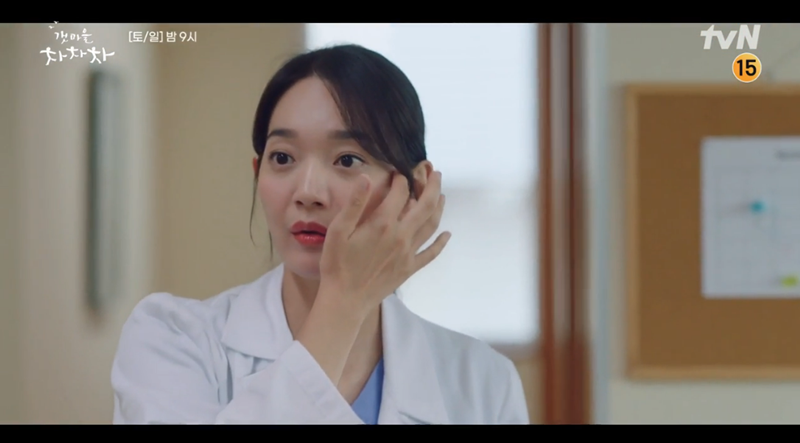 On that day, college classmates of Yoon Hye Jin came to the dentistry and Yoon Hye Jin was surprised. Friends were saying, "Hye Jin's dentistry is just as she imagined it, a small rural dentistry overlooking the sea is so cute. It's like a doll's house, why is it so small?"
Hye Jin than took them to the café nearby and then her classmates laughed saying, " Are there only cafes all like this?" The atmosphere is a bit rustic" Then they referred Hye Jin's college boyfriend, and how he was married to the daughter of the hospital director.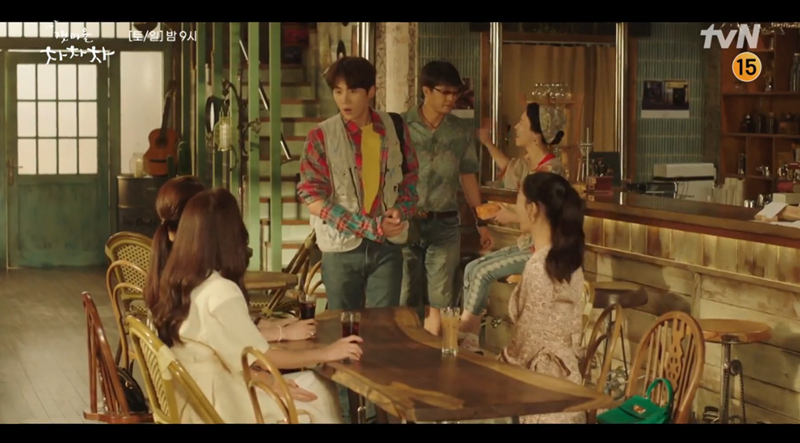 At this time, Hong Doo sik came into the café. Then Hye Jin introduced him to her friends as her boyfriend.
Then her friends asked Doo sik, "We're going to play golf tomorrow, would you like to go together? Do you play golf?"
Then Hye Jin said, "We don't need to play golf in this weather" then Doo Sik stepped up and said, "Let's go, there's nothing we can't do. All I need to do is just play the ball right?"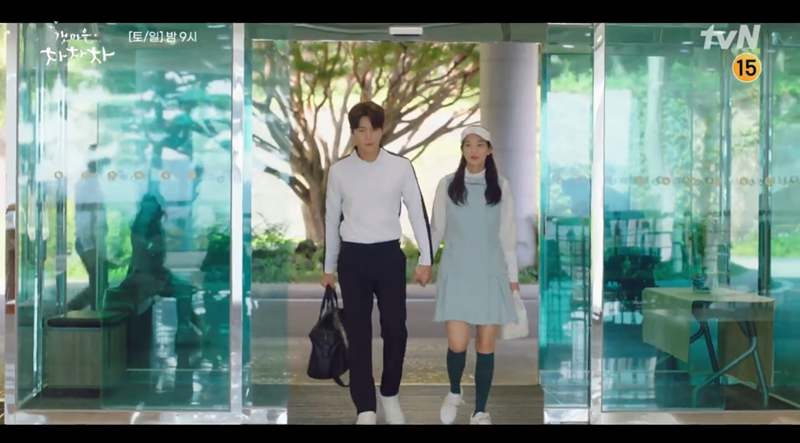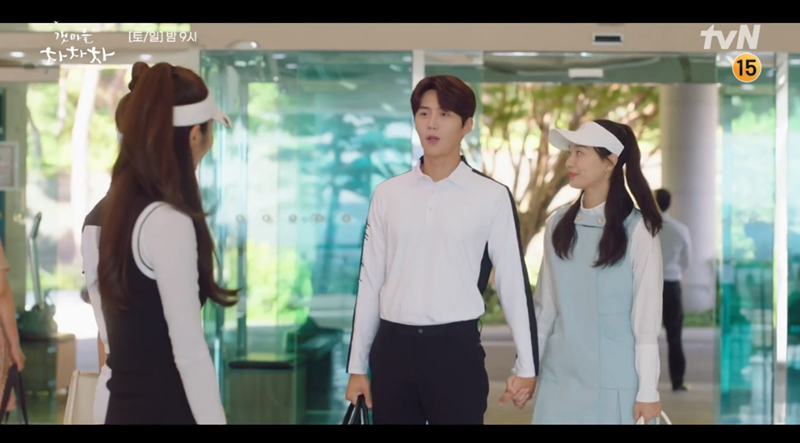 Sikhye couple arrived at the golf course the next day. On this day, Hong Doo Sik showed off his perfect visual and amazing golf skills.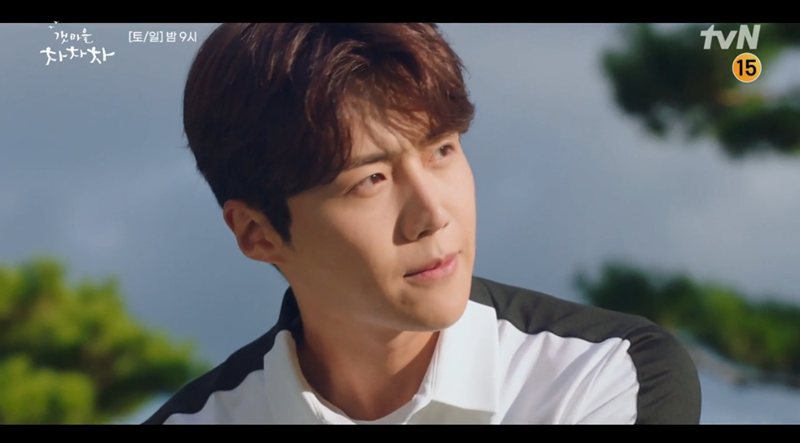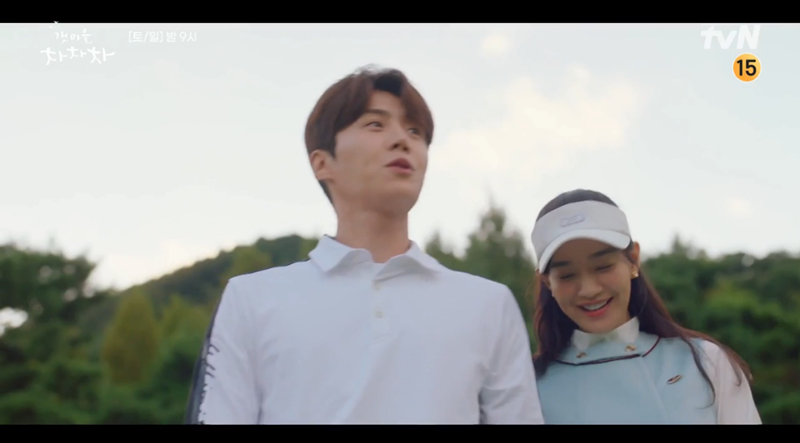 In response, Yoon Hye Jin boasted to her classmates saying, "He went to Seoul National University, and he play sports really well" and made her friends jealous.