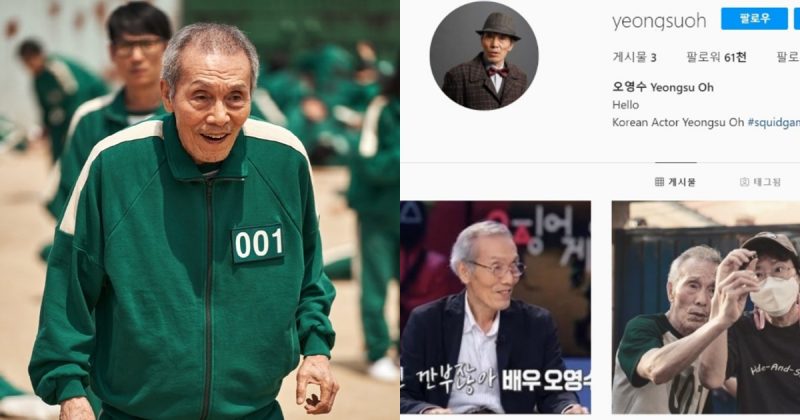 Oh Yeong Su recently opened a personal Instagram account. As of 9am on the 12th, Oh Yeong Su had 60,000 followers. The rapid increase in the number of followers gave a glimpse into the global popularity of 'Squid Game'.
On the 4th, Oh Yeong Su first left greeting in English saying, "Hello, this is Oh Yeong Su from 'Squid Game' in English. On the 11th he posted a picture foreshadowing the appearance MBC program "Hang Out with Yoo".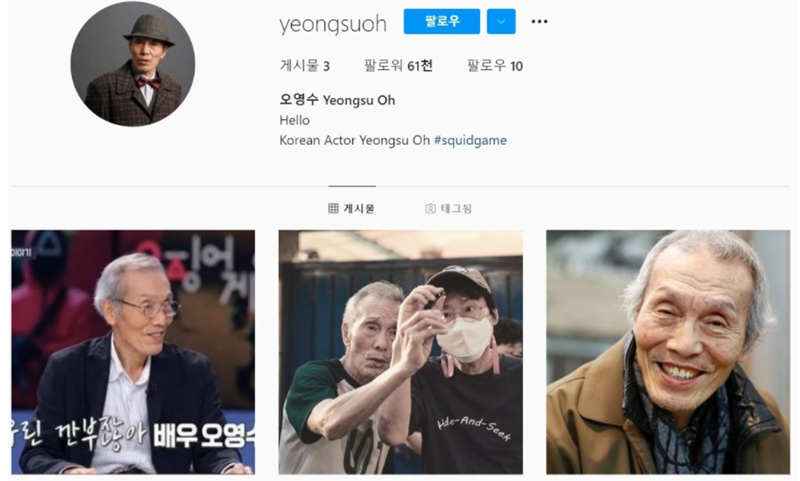 On the 11th, Lee Jung Jae also posted a still cut taken with the cast of 'Squid Game; and tagged Oh Yeong Su's Instagram account, attracting attention.
Oh Yeong Su showed an impressive performance by taking on the role of No.1 participant Yoo Nam in 'Squid Game'. In the drama, Oh Il Nam also had a relationship with Sung Ki Hoon(Lee Jung Jae).
Meanwhile, 'Squid Game' is a 9-episode drama that tells the story of those who participated in a mysterious survival game with a prize of 45.6 billion won, risking their lives to become the ultimate winner. The first episode was released on Netflix on the 17th, as of the 12th, it has been ranked No.1 on Netflix worldwide for 18 consecutive days.