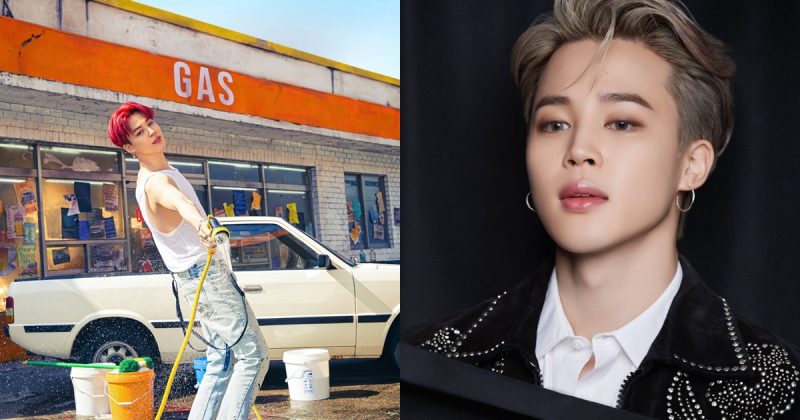 BTS member Jimin is becoming a role model for society through his steady good deed. He joined the Major Donor Association this year.
The Green Umbrella Children's Foundation said in a phone call with 'Dispatch' on the 13th, "Jimin was named in the Green Noble Club this year".
Green Noble Club is a group of major donors of the Green Umbrella Children's Foundation. It consists of donors who donate more than 100 million won temporarily or cumulatively or pledge to donate 100 million won within 5 years.
Starting with Song Il Guk in 2017, Changmin in 2018, BTS J-Hope in 2019, Kim You Jung in 2020 has joined the Green Noble Club.
In addition to Jimin, this year's names include Chungha, Kim So Yeon and Lee Sang Woo and others. The accumulated contract amount of Green Noble Club is so far has reached about 56.4 billion won.
The chairman of the Green Umbrella Children's Foundation said, "The era when the right hand did not know what the left hand was doing is over, and many people are applauding for creating value together".
"I will do my best to do better convey the wishes of the Green Noble Club supporter, who made a big decision, to our children" he continued.
This is not the first time Jimin has exerted a positive influence. Jimin donated 100 million won to a vaccine fund for polio eradication in July.
In August of last year, it delivered a scholarship of 100 million won to the Jeonnam Future Education Foundation. In February, 1,200 desks and chairs were replaced for all students at Busan Arts High School. He also supported the cost of school uniforms for juniors.
In 2019, he donated 100 million won to the Busan Office of Education for education donations for low-income students. Jimin's fans are also continuing a virtuous cycle through donations and volunteering.
Meanwhile, BTS will hold an online concert 'BTS Permission to Dance on Stage' on the 24th.