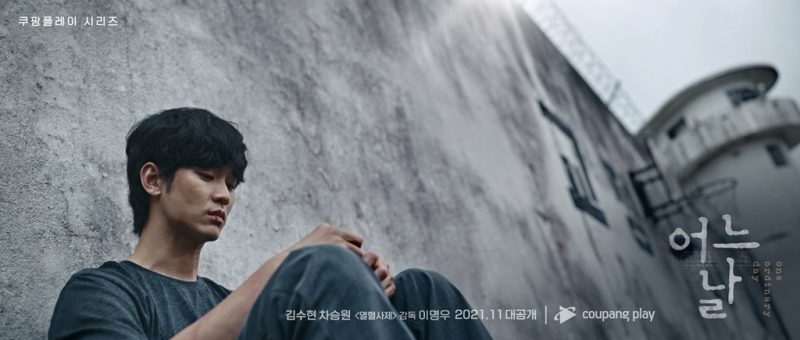 The first Coupang Play series 'One Ordinary Day' unveiled a character poster that showed Kim Soo Hyun's character immersion for the first time.
The first Coupang Play series, 'One Ordinary Day' which will be released in November is the story of Kim Hyun soo who became a murder suspect overnight in an ordinary college student, and who does not ask the truth. It is an 8-episode hardcore crime drama depicting the fierce survival of Shin Joong Han(Cha Seung Won) a third class lawyer.
Above all, 'One Ordinary Day' is the meeting of director Lee Myung-woo, who showed off his directing skills regardless of genre with 'Punch' and 'Whisper', along with a lineup of luxury actors leading to global actors Kim Soo Hyun and Cha Seung Won, and rising stars Kim Seong Gyu and Lee Seol. It is regarded as the most interesting work that will shake up the second half of the year.
In this regard, Kim Soo Hyun of 'One Ordinary Day' is drawing attention by presenting for the first time a character poster of 'Gloomy Mode', which is 180 degrees different from Kim Hyun Soo's previous bright appearance in the play.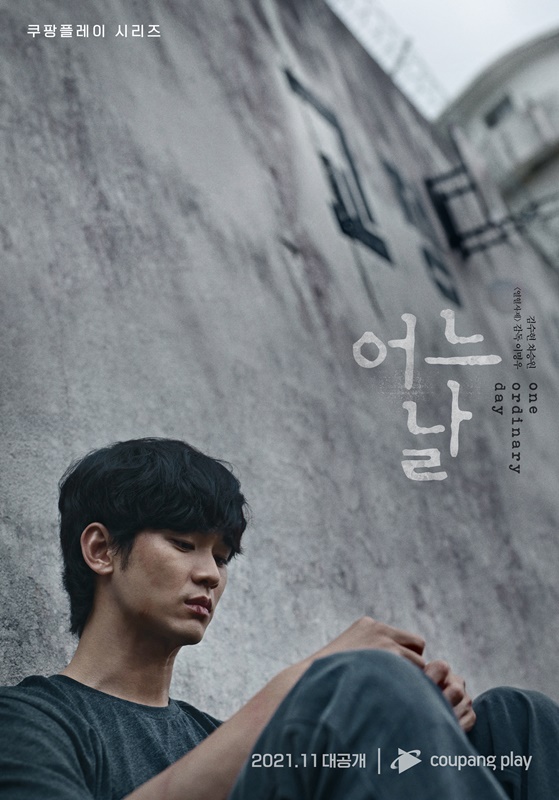 Kim Hyun Soo, who sat down in a prison uniform, bowed his head in a crouched position, showing a crossed expression of injustice and desperate frustration. Here, the composition emphasizing the high wall and the gray tone color exude a heavy energy and double the atmosphere.
In particular, Kim Soo Hyun is amplifying the curiosity about his own style 'hardcore crime drama' by expressing the emotions of a person whose ordinary life has fallen even in a single cut. Attention is focused on what the message in 'One Ordinary Day' will be delivered by Kim Hyun Soo, who will be in trouble with the start of the play.
The production team said, "Kim Soo Hyun is an attractive and valuable actor who has both a boyish side and masculinity at the same time."
Meanwhile, the first Coupang Play series 'One Ordinary Day' will be exclusively released through Coupang Play in November.